Eat it. Grow it. Share it.
The Harvest of the Month program promotes a different Ohio-grown food each month. The goal is to make it easier for food service professionals to serve local foods and to provide materials educators and administrators can use to encourage students to eat healthfully and locally.
Oberlin Food Hub
Distributing hydroponic lettuce from the following farms:
Richland Gro-Op, Mansfield, OH
Wayward Seed Farm, Marysville, OH
Contact the Oberlin Food Hub to order.
P:  617-816-3786
Email:  oberlinfoodhub@gmail.com
Promote Benefits
If you live or work in Northeast Ohio, you can raise awareness and promote fresh, local foods with a FREE promotional kit, including pins, stickers, and recipes. Sign the pledge and follow the instructions to request your free kit.
 If you live beyond Northeast Ohio but want to promote our mission, sign the pledge and shop promotional kits.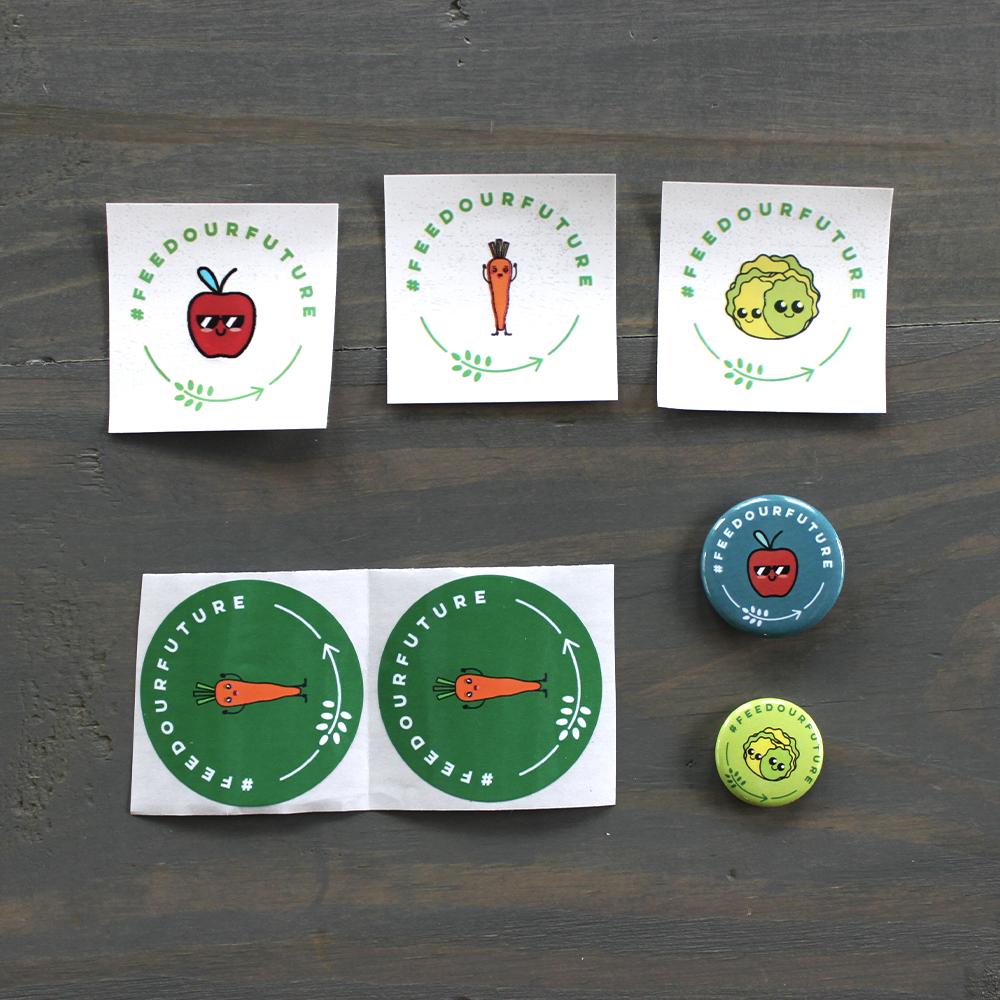 A Year's Harvest
Complete list of featured Harvest of the Month items.
Spring
March: Herbs April: Spinach May: Asparagus
Fall
September: Tomato October: Apples November: Sweet Potato
Winter
December: Potato January: Hydroponic Lettuce February: Carrots