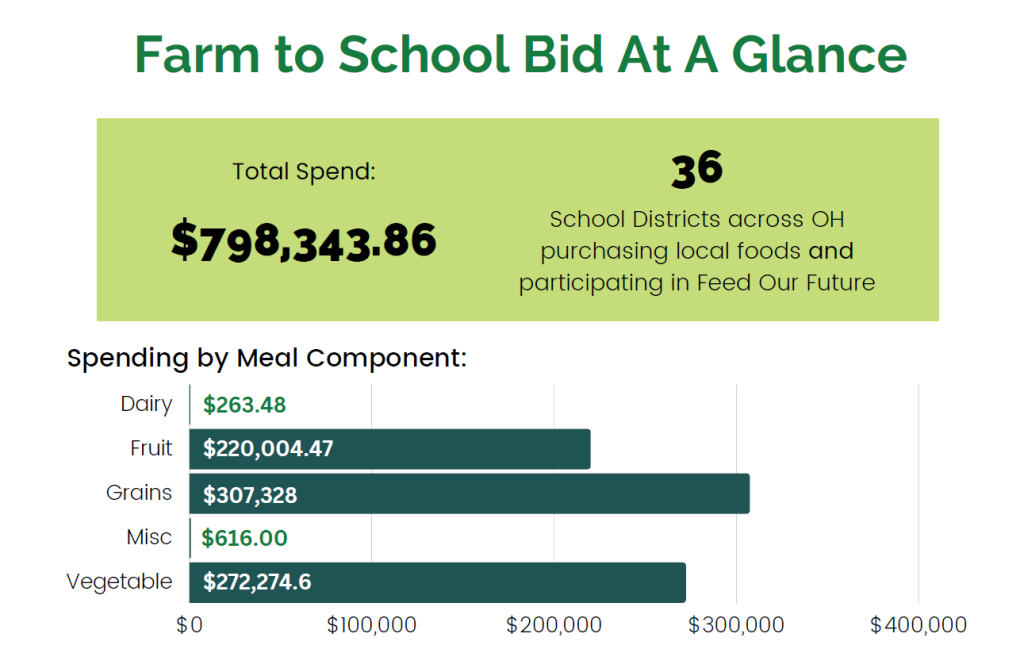 Local purchasing is at the heart of Feed Our Future's work. It is an investment in the local food economy and a way for us to improve diet quality for kids. As a part of this process, we work to make it as easy as possible for our school nutrition partners to buy local foods within the federal procurement policies and procedures.
Our farm to school bid focuses on fruits, vegetables, and value added products with local ingredients. Critical to the success of the work has been our partnerships with the Ohio Schools Council and Unified Purchasing Cooperative. Both of these cooperatives work on behalf of their member districts to secure competitive pricing for the program.
We are so excited to celebrate National Farm to School month this year by celebrating the achievements of local purchasing with the release of our first local purchasing report. The achievements across the Northeast and Southwest regions in Ohio made significant contributions to 30 small and medium sized farms and food businesses and generated almost an $800,000 investment in local foods.
We are excited to the grow the love for local in the 2022-2023 school year.
Access the full report here.
Access the Northeast Ohio summary report here.
Access the Southwest Ohio summary report here.