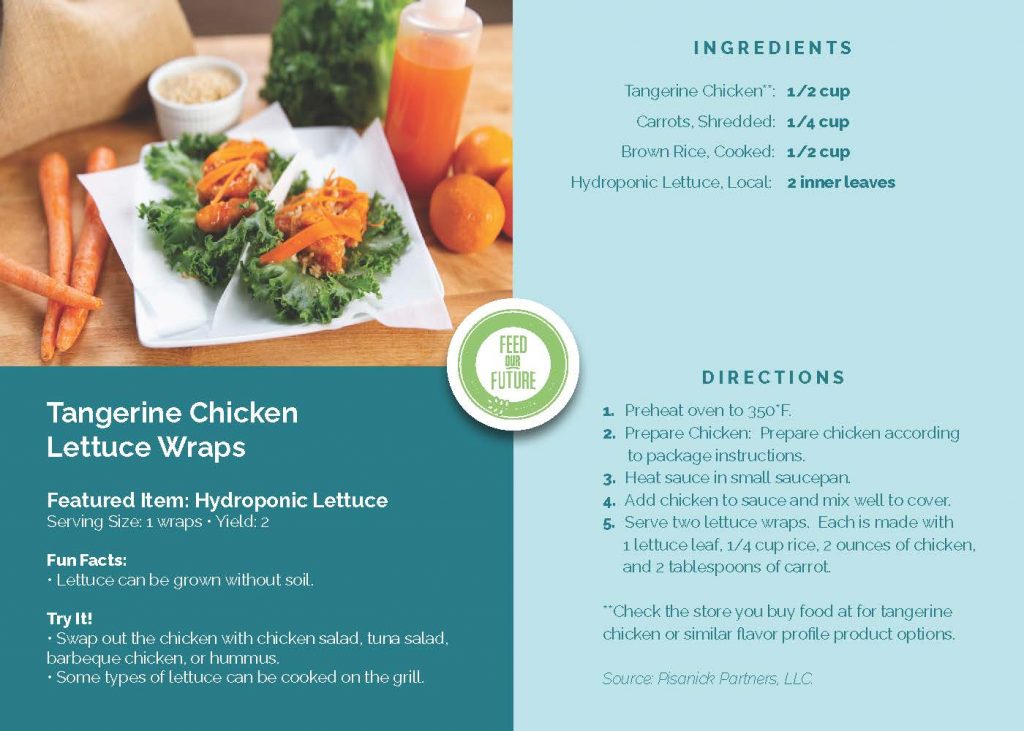 Make this dish. Make an impact. When you choose to buy, prepare, and eat fresh, local foods, it's better for you and your community! Download our Tangerine Chicken Lettuce Wrap recipe today. Cook and share with #feedourfutureohio.
Ingredients:
1/2 cup tangerine chicken**
1/4 cup shredded carrots
1/2 cup cooked brown rice
2 inner leaves, local hydroponic lettuce
Directions:
Preheat oven to 350 degrees.
Prepare chicken according to package instructions.
Heat sauce in small saucepan.
Add chicken to sauce and mix well to cover.
Serve two lettuce wraps. Each is made with 1 lettuce leaf, 1/4 cup rice, 2 ounces of chicken, and 2 tablespoons of carrot.
**Check the store you normally buy food at for tangerine chicken or similar flavor profile product options.
Source: Pisanick Partners, LLC