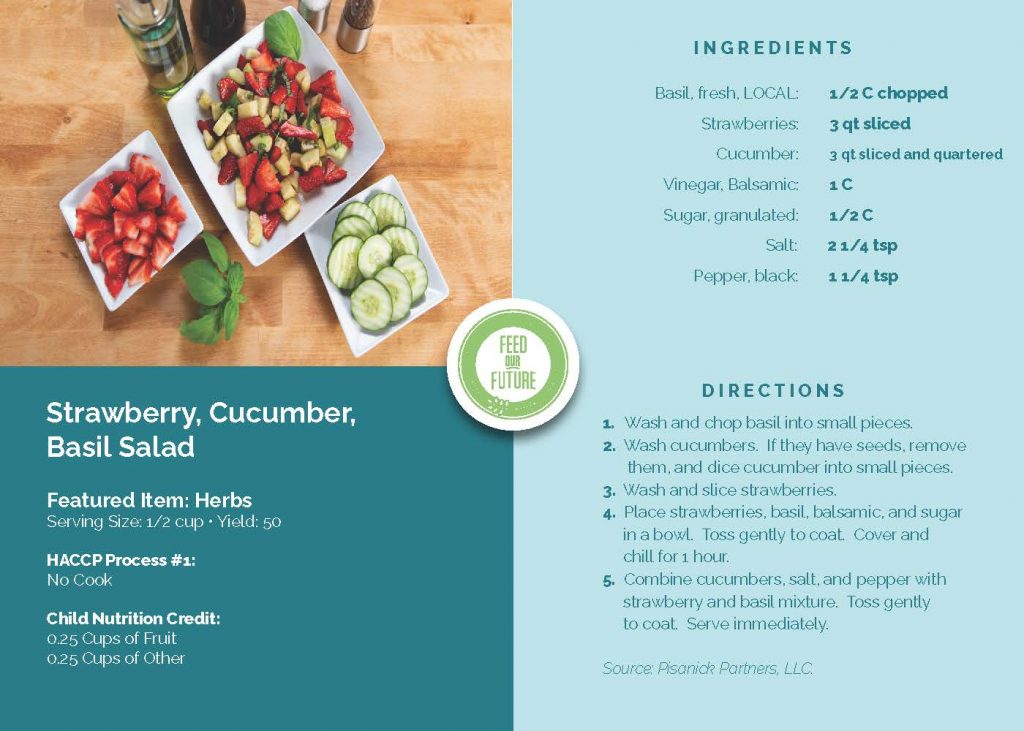 Make this dish. Make an impact. When you choose to buy, prepare, and eat fresh, local foods, it's better for you and your community! Download our Strawberry, Basil, Cucumber Salad recipe today. Cook and share with #feedourfutureohio.
Ingredients – Salad:
1/2 cup fresh, local, basil chopped
3 quart strawberries, sliced
3 quart cucumbers, sliced and quartered
1 cup balsamic vinegar
1/2 cup granulated sugar
2 1/4 teaspoon salt
1 1/4 teaspoon black pepper
Directions:
Wash and chop basil into small pieces.
Wash cucumbers. If they have seeds, remove them, and dice cucumbers into small pieces.
Wash and slice strawberries.
Place strawberries, basil, balsamic, and sugar in a bowl. Toss gently to coat. Cover and chill for 1 hour.
Combine cucumbers, salt, and pepper with strawberry and basil mixture. Toss gently to coat. Serve immediately.
Source: Pisanick Partners, LLC