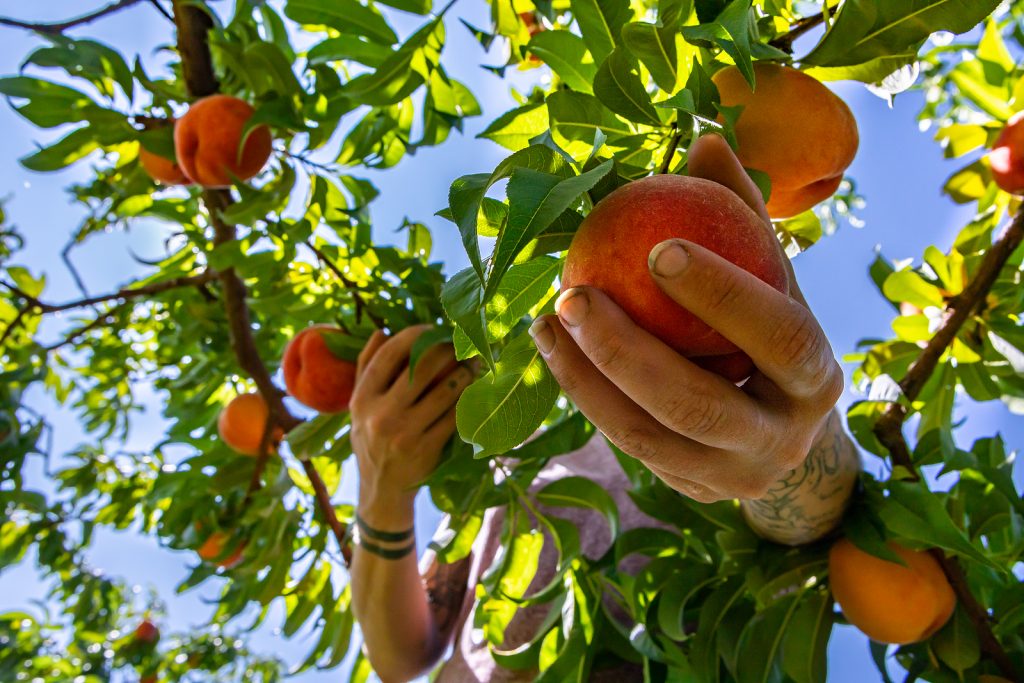 Local farmers have worked together with farm to school programs to not only create healthier school meals but also teach us the importance of using  local foods as a part of a healthy lifestyle. Farmers do not just grow fruits and vegetables.  They look for ways to pass on what they know about picking fruit and the value of spending time outdoors. 
Teaching kids where their food comes from changes the way they see food.  They are more likely to try more foods and are less likely to waste it. Spending time on a farm and with nature can be good for your stomach and your soul!  Feed Our Future urges you and your family to participate in Pick Your Own (PYO) fruit experience this fall. 
Visit PickYourOwn.org to search for a nearby by farm and make it a fun trip with songs and games on the way there. Here are a few of Feed Our Future's favorite experiences in our area:
Patterson Farm:Attend their Fun Fest! Pack a lunch and have the kids ride ponies, play in haystacks, climb into a treehouse, and take a nature hike. You can also pick your own apples and learn tips on picking and storing your apples for the year.
Quarry Hill Orchards: Make a trip to pick your own juicy peaches! Hand your kids a basket and ask them fill it with the best peaches from orchard. Your family will spend time with a farmer that teaches them tasks, skills, and where good food comes from.