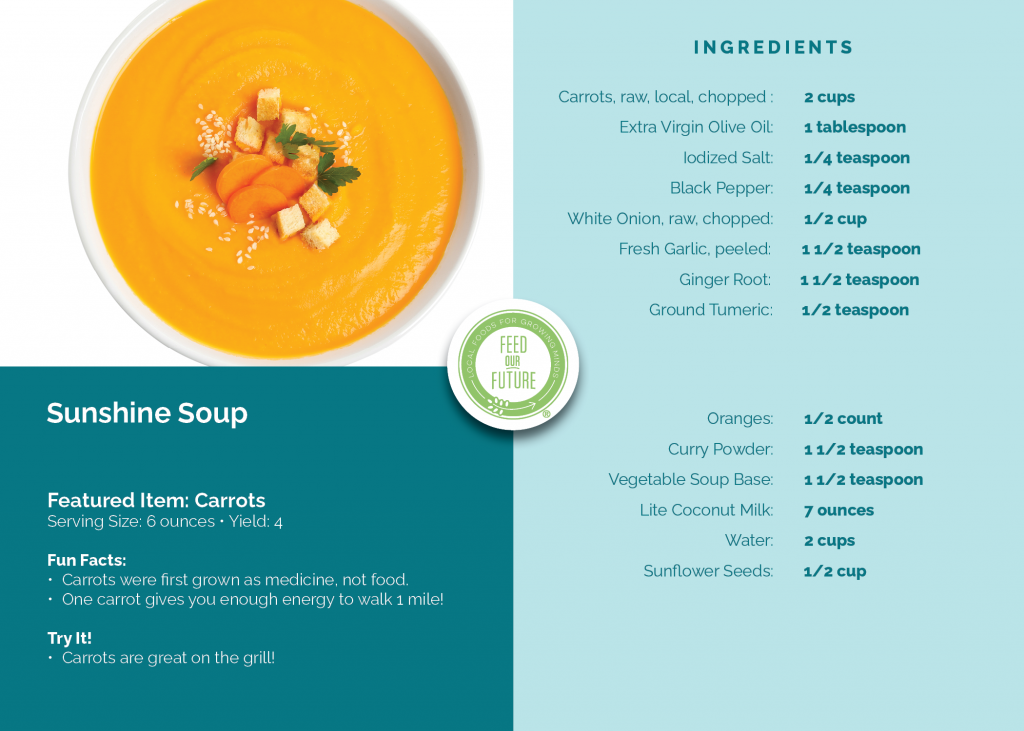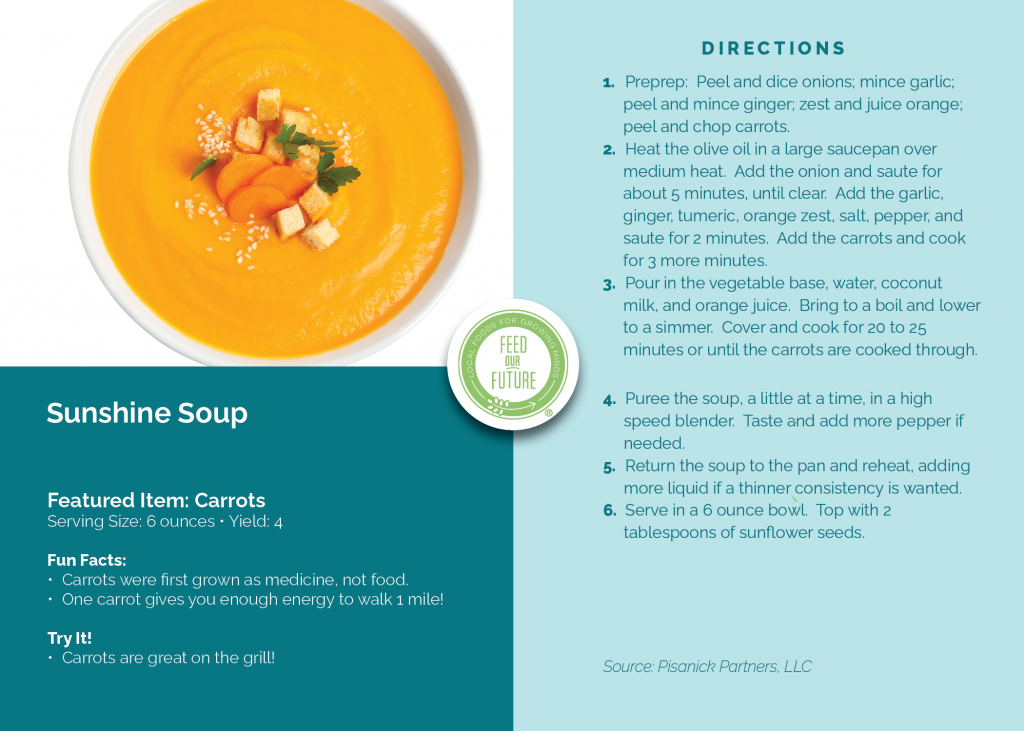 Make this dish. Make an impact. When you choose to buy, prepare, and eat fresh, local foods, it's better for you and your community! Download our Sunshine Soup recipe today. Cook and share with #feedourfutureohio.
Ingredients:
2 cups LOCAL carrots, raw, chopped
1 tablespoon extra virgin olive oil
1/4 teaspoon salt
1/4 teaspoon black pepper
1/2 cup white onion, raw, chopped
1 1/2 teaspoon fresh garlic, peeled
1/2 teaspoon ground turmeric
1/2 fresh orange
1 1/2 teaspoon curry powder
1 1/2 teaspoon vegetable soup base
7 ounces lite coconut milk
2 cups water
1/2 cup sunflower seeds
Pre-prep: Peel and dice onions. Mince garlic. Peel and mince ginger. Zest and juice orange. Peel and chop carrots.
Heat the olive oil in a large saucepan over medium heat. Add the onion and sauté for about 5 minutes, until clear. Add the garlic, turmeric, orange zest, salt, pepper, and sauté for 2 minutes. Add the carrots and cook for 3 more minutes.
Pour in the vegetable base, water, coconut milk, and orange juice. Bring to a boil and lower to a simmer. Cover and cook for 20 to 25 minutes or until the carrots are cooked through.
Puree the soup, a little at a time, in a high speed blender. Taste and add more pepper if needed.
Return the soup to the pan and reheat, adding more liquid in a thinner consistency is wanted.
Serve in a 6 ounce bowl. Top with 2 tablespoons of sunflower seeds.
Source: Pisanick Partners, LLC