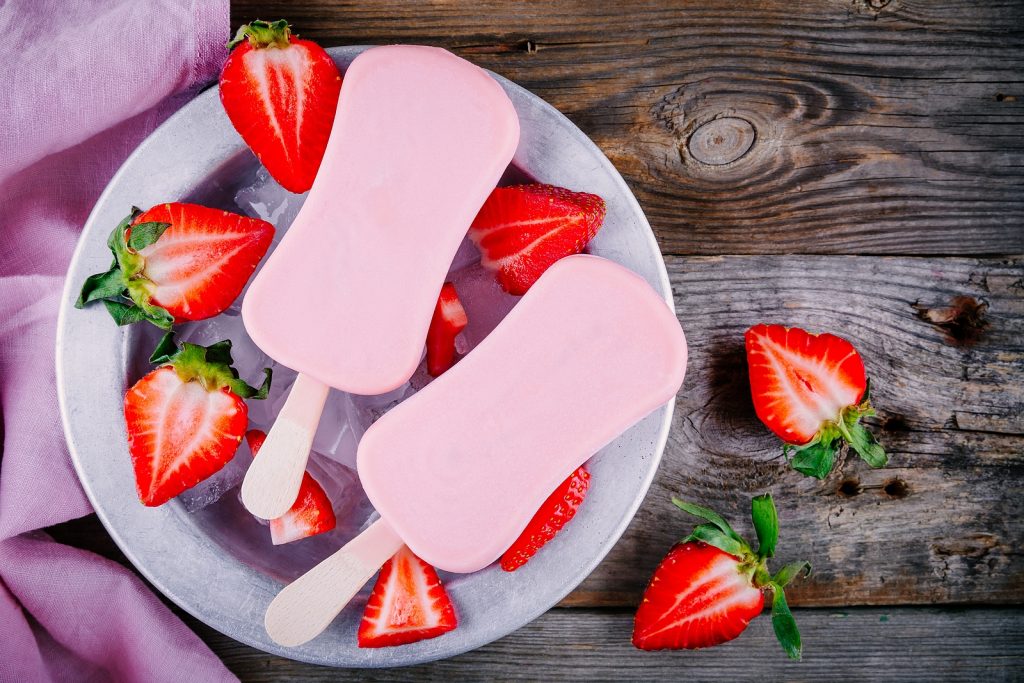 Have you picked up a pint of amazing strawberries from your local farmers' market this summer? If yes, we have just the recipe for you! If no – go get some! Three ingredients and a little patience is all it takes to keep you and your family cool this summer with this tasty treat.
Ingredients:
12 ounces fresh strawberries
2 cups full-fat, plain Greek yogurt
1/4 cup honey
Equipment:
Popsicle Mold
Popsicle Sticks
Blend strawberries on high speed until smooth. Add yogurt and honey and continue mixing until is mixed well together.
Pour the mixture into popsicle molds. Insert sticks and freeze for 5 hours or overnight.
Run popsicle molds under warm water until the pops loosen, and then remove the popsicles from the mold. Makes 10 popsicles.
Source: www.littlebroken.com