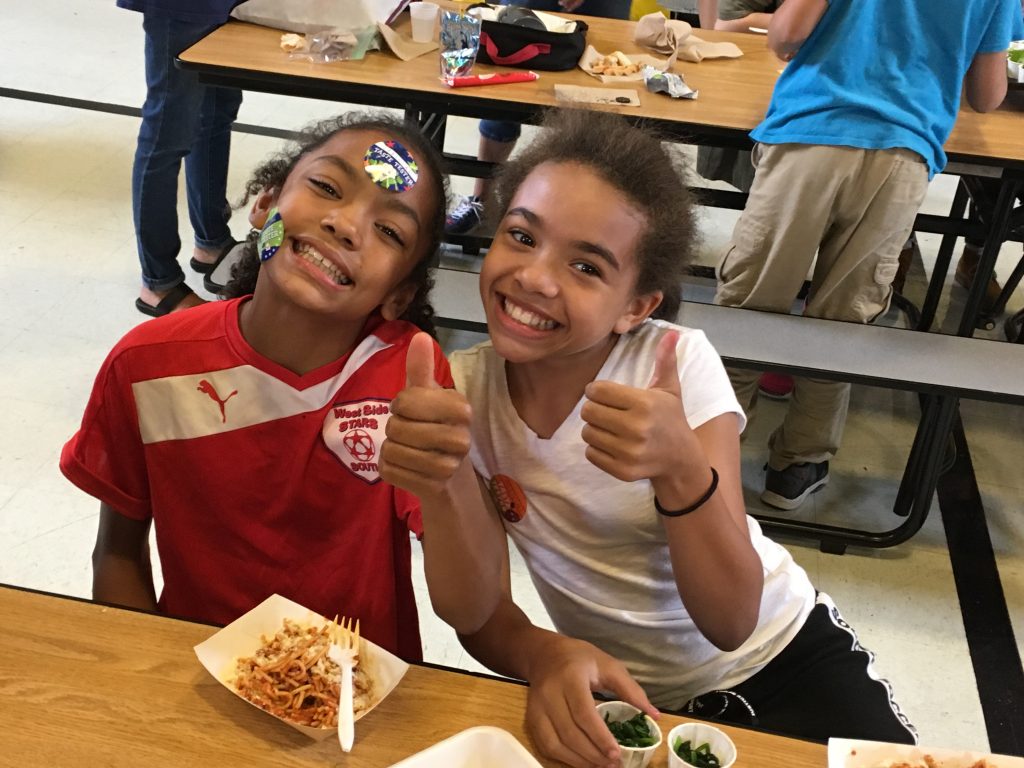 Before the pandemic, over 30 million school children participated in federal child nutrition programs. For many children, the meals provided through these programs are the only meals the eat in a day, making them an important source of nutrition. During the pandemic, the government relaxed many of the rules that apply to child nutrition program so that school districts were able to better meet the needs of children and families that were facing hunger and financial hardship due to COVID.
The model, known as Universal School Meals, meant that all children in a school got breakfast and lunch free of charge, no matter what the family's income level. The value of universal school meals can be far-reaching:
Takes away the need for families to apply for free or reduced-priced meals.
Takes away the need for schools to check paperwork to make sure students are eligible.
Takes away the stigma from students that get free or reduce-priced meals.
Gives school nutrition staff the flexibility to serve meals no matter what the school day looks like.
Increases the number of students eating school meals, which increases the amount of money schools are given to run meal programs.
More money means school nutrition staff can buy more fresh, healthy, and when in season local foods.
The government has extended the universal school meal option through the 2021-2022 school year in an effort to continue to provide more meal to students, especially those that need it most. While the extension helps, a long-term solution is needed. While Congress currently debates whether or not universal school meals should become a permanent reality, two states are not waiting any longer.
California made history last week as the first state in the nation to adopt free school meals for all. Maine followed suit this week. Now is the time for Ohio and the rest of the nation to do the same. Our children deserve access to fresh, healthy food, no matter where they go to school.