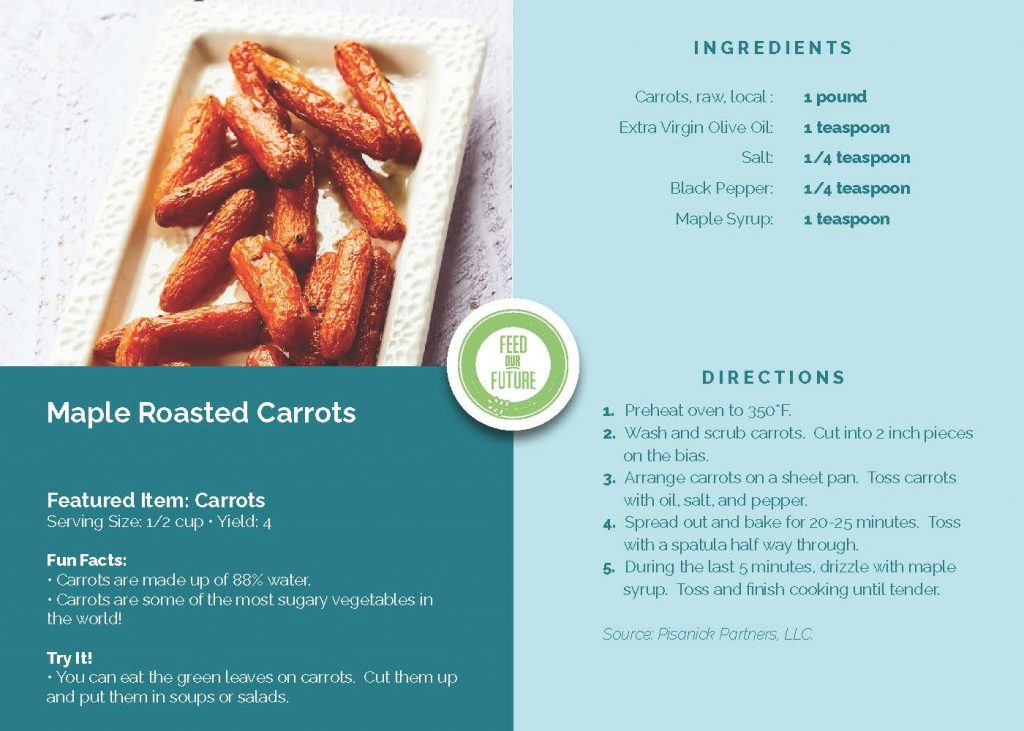 Make this dish. Make an impact. When you choose to buy, prepare, and eat fresh, local foods, it's better for you and your community! Download our Maple Roasted Carrot recipe today. Cook and share with #feedourfutureohio.
Ingredients:
1 pound local, raw, carrots
1 teaspoon extra virgin olive oil
1/4 teaspoon salt
1/4 teaspoon black pepper
1 teaspoon maple syrup
Directions:
Preheat oven to 350 degrees.
Wash and scrub carrots. Cut into 2 inch pieces on the bias.
Arrange carrots on a sheet pan. Toss carrots with oil, salt, and pepper.
Spread out and bake for 20-25 minutes. Toss with a spatula half way through.
During the last 5 minutes, drizzle with maple syrup. Toss and finish cooking until tender.
Source: Pisanick Partners, LLC