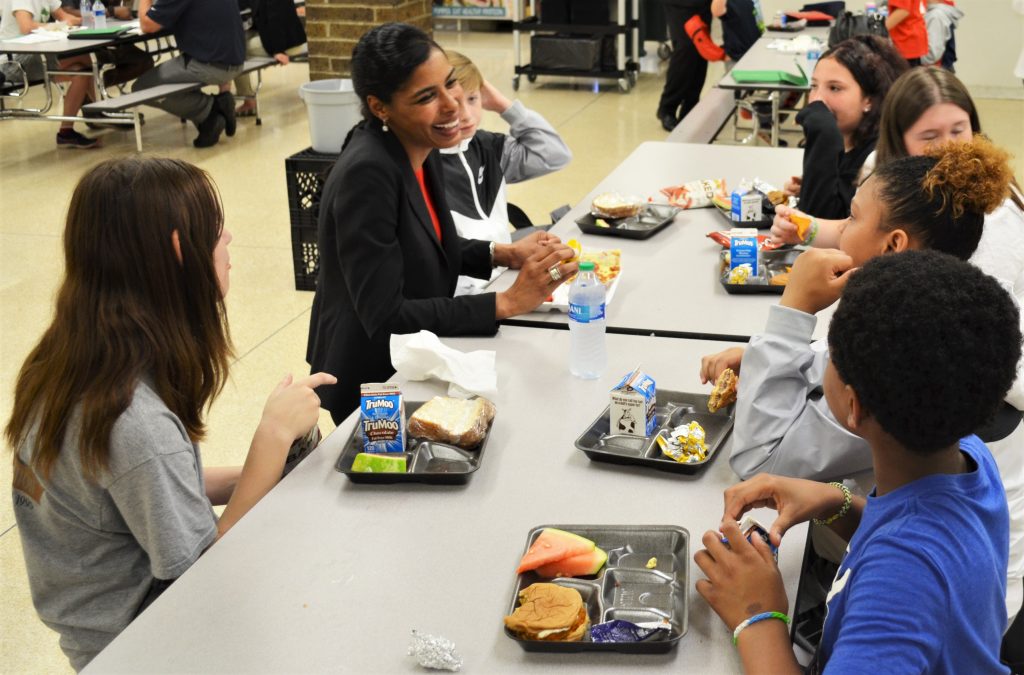 "Farm to School programs increase students' fruit and vegetable intake." Let the virtual high-fives begin! This was a key affirmation from Dr. Sarah Bleich's recent visit to Parma City School District. As the United State Department of Agriculture's (USDA) new Director of Nutrition Security and Health Equity, Dr. Bleich is traveling the country to hear first hand how communities are tackling food access, food security, and the ways work is being conducted to promote well-being in an equitable way.
For decades, our national focus on hunger has centered in large part around food insecurity. Defined as the lack of consistent access to enough food for a healthy and active life, food insecurity impacts every community across the country. But the tide on this view is changing. If nothing else, the pandemic has shown us that it can't just be about the quantity of food that folks are able to access and consume. That is why there is a now a purposeful shift to focusing on both quantity AND quality of food for an individual to be nutrition secure.
The USDA recognizes that poor nutrition is a leading cause of what is making people sick and that food-related diseases hit harder in historically underserved communities. That is why USDA is building a nutrition security effort that focuses on 4 main pillars: support, healthy food, collaboration, and equity in the system. This work includes updating school nutrition standards and promoting nutrition education.
Ohio was so fortunate to host Dr. Bleich and the USDA team late last month. Her visit was one of the first in a series of community based meetings to focus on the issues that communities are facing in improving nutrition security. Child nutrition programs, including farm to school, can play a key role in nutrition quality for children.
We had several key takeaways from our visit:
Farm to school program can serve as a key strategy to advance equitable outcomes for children, producers, and entrepreneurs on the basis of race, geography, and income.
Farm to school programs increase fruit and vegetable intake among kids
Farm to school programs support local farms and rural economies while providing kids the nutrition they need.
Fresh local foods can be served in schools and parents should encourage their director's to serve them.
Partnerships are key!
Visit here for more information on USDA's effort to support nutrition security.
Check out our press coverage!