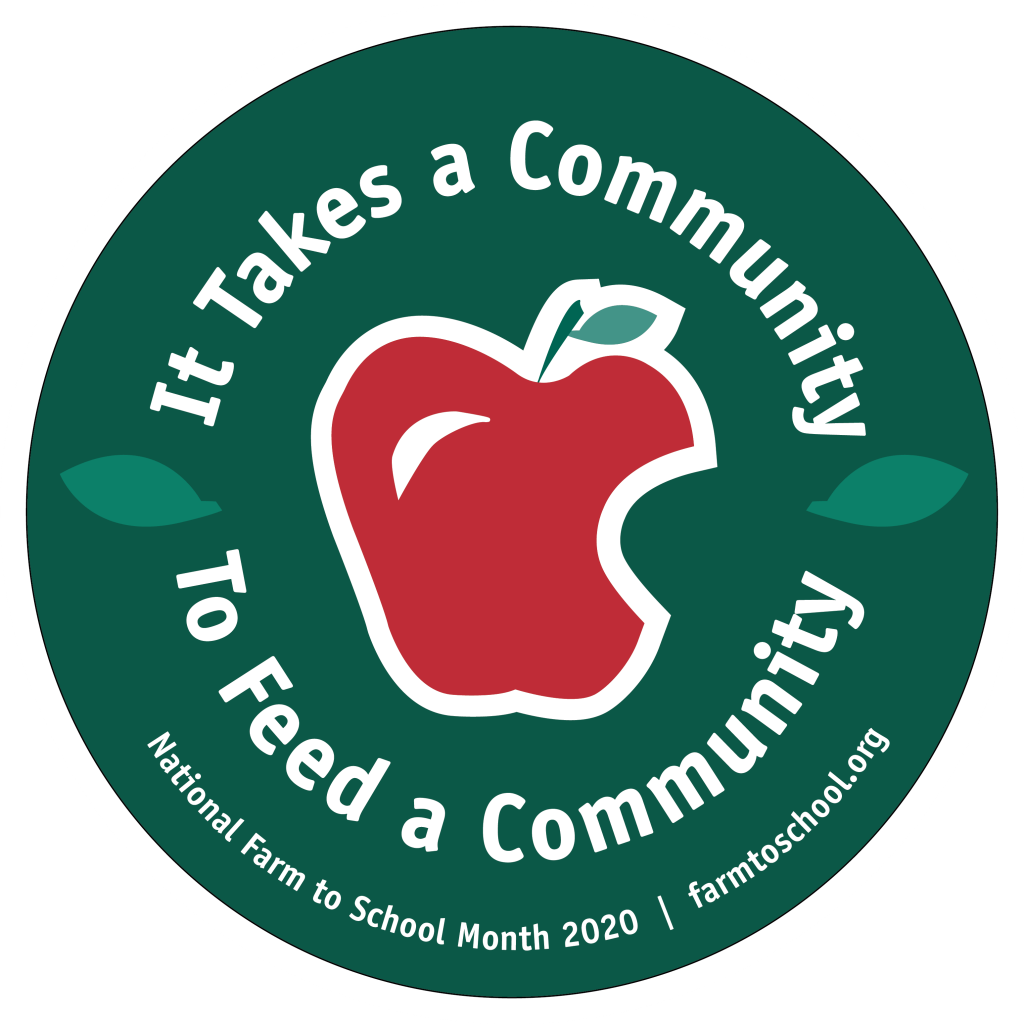 It Takes a Community to Feed A Community –  that has been more true than ever this year.  This month, join us is celebrating National Farm to School month, to honor all those who work hard to feed our school kids- farmers, food hubs, school foodservice staff, teachers, gardeners, bus drivers, and more.  They are true heroes! 
What can your community do to celebrate with us?  Here is some food for thought:
Nominate a Community Food Champion: Who is the community feeding children in your district? Nominate them for the National Farm to School Network's community food champion and show them how much you appreciate the work they do every day. Champions will receive $500 as a small token of thanks.
Take action for change: Take the Feed Our Future pledge and help spread the mission of inspiring young minds to make healthy food choices. You will also get added to our listserv and can stay up to date on all the ways you can join us in bringing local foods into schools.
Get involved at your school: Schools all over Northeast Ohio are serving all kinds of healthy Ohio grown foods to kids. From fruit and vegetables to breakfast bars, cheese cubes and pizza bagels, the options are endless. Get involved and encourage your district to serve local foods!
Spread the word: Follow Feed Our Future on Facebook and Instagram and help us shout out about farm to school. You can also share what you are doing for National Farm to School month with the hashtags #F2Smonth and #farmtoschool on social media. You can keep up to date on the Farm to School blog, Facebook, Twitter, and Instagram. View their Sharing Toolkit for sample notes and photos to share with your community!
---