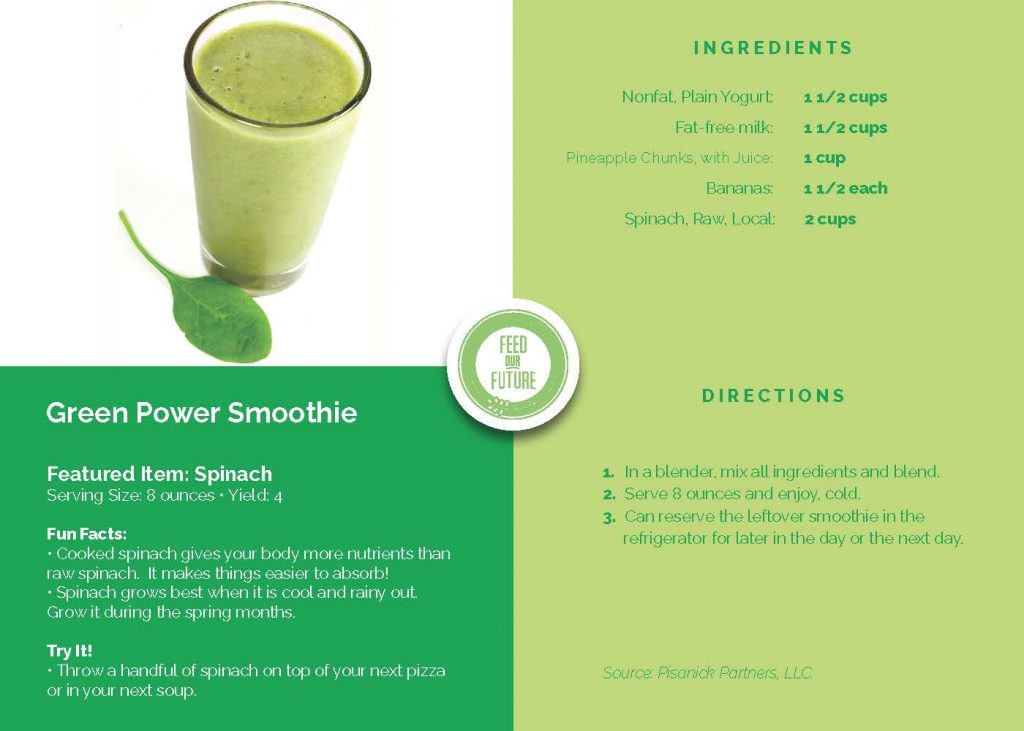 Make this dish. Make an impact. When you choose to buy, prepare, and eat fresh, local foods, it's better for you and your community! Download our Green Power Smoothie recipe today. Cook and share with #feedourfutureohio.
Ingredients:
1 1/2 cups non-fat, plain yogurt
1 1/2 cups fat-free milk
1 cup pineapple chunks, with juice
1 1/2 each bananas
2 cups local, raw spinach
Directions:
In a blender, mix all ingredients and blend.
Serve 8 ounces and enjoy, cold.
Can reserve the leftover smoothie in the refrigerator for later in the day or the next day.
Source: Pisanick Partners, LLC.