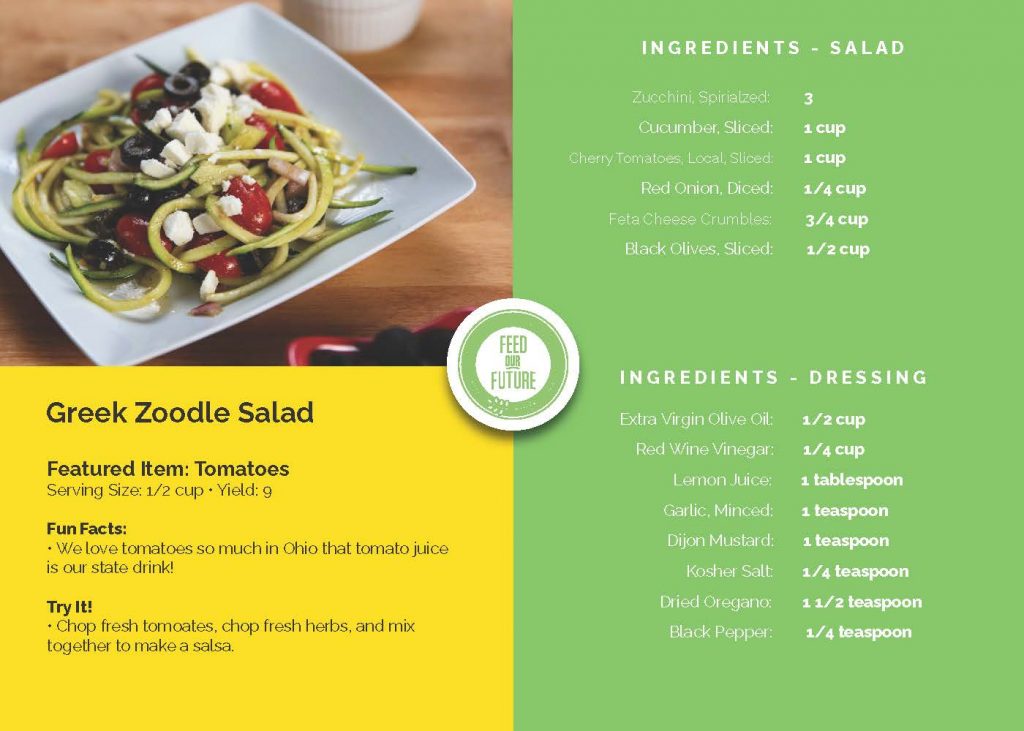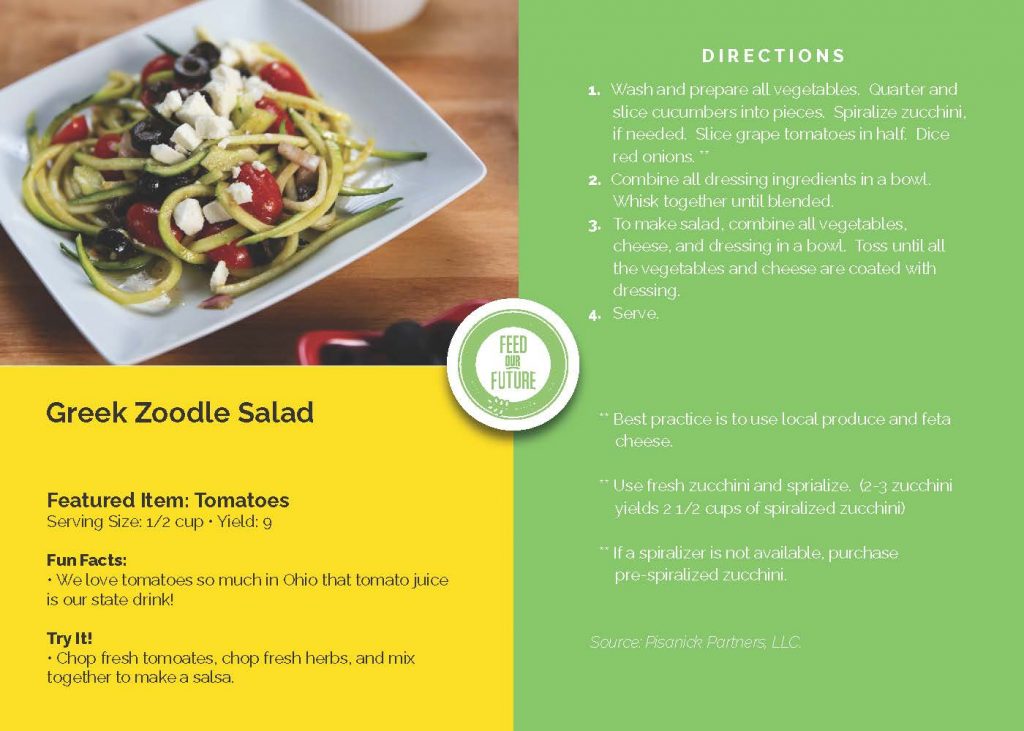 Make this dish. Make an impact. When you choose to buy, prepare, and eat fresh, local foods, it's better for you and your community! Download our Greek Zoodle Salad recipe today. Cook and share with #feedourfutureohio.
Ingredients – Salad:
3 zucchini, spiralized
1 cup seedless cucumber, diced
1 cup local grape tomatoes, sliced
1/4 cup red onion
1/2 cup black olives
3/4 cup feta cheese
Ingredients – Dressing:
1/2 cup extra virgin olive oil
1/4 cup red wine vinegar
1 tablespoon lemon juice
1 teaspoon minced garlic
1 teaspoon Dijon mustard
1/4 teaspoon kosher salt
1 12 teaspoon oregano
1/4 teaspoon black pepper
Directions:
Wash and prepare all vegetables. Quarter and slice cucumbers into pieces. Spiralize zucchini, if needed. Slice grape tomatoes in half. Dice red onions. **
Combine all dressing ingredients in a bowl. Whisk together until blended.
To make salad, combine all vegetables, cheese, and dressing in a bowl. Toss until all the vegetables and cheese are coated with dressing.
Serve
**Best practice is to use local produce and feta cheese.
**Use fresh zucchini and spiralize. (2-3 zucchini yields 2 1/2 cups of spiralized zucchini.
**If a spiralizer is not available, purchase pre-spiralized zucchini.
Source: Pisanick Partners, LLC