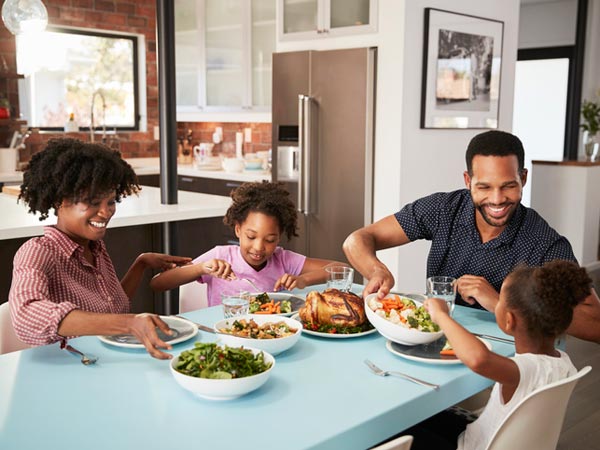 Whether young, old, and every age in between, there are so many benefits of eating together as a family. Dinnertime is about more than what's on the table! Regular family meals offer both kids and parents many health benefits year-round, but summertime dinners that feature fresh, local foods make time together more special.
Research done by The Family Dinner Project suggests that when you combine great food, fun and conversation, you can expect positive outcomes including:
Healthy eating patterns
Increased self-esteem
Greater sense of resilience
The benefits of family meals are not limited to just kids! Adults reap the rewards as well and are more likely to eat more fruits and vegetables and can feed their soul by creating stronger connections with others.
When you're short on time but need to put something delicious and nutritious on the table, we have you covered! Check out all of the Feed Our Future recipes for your next family meal. So, what's on your dinner table tonight?
Source: The Family Dinner Project (www.thefamilydinnerproject.org)