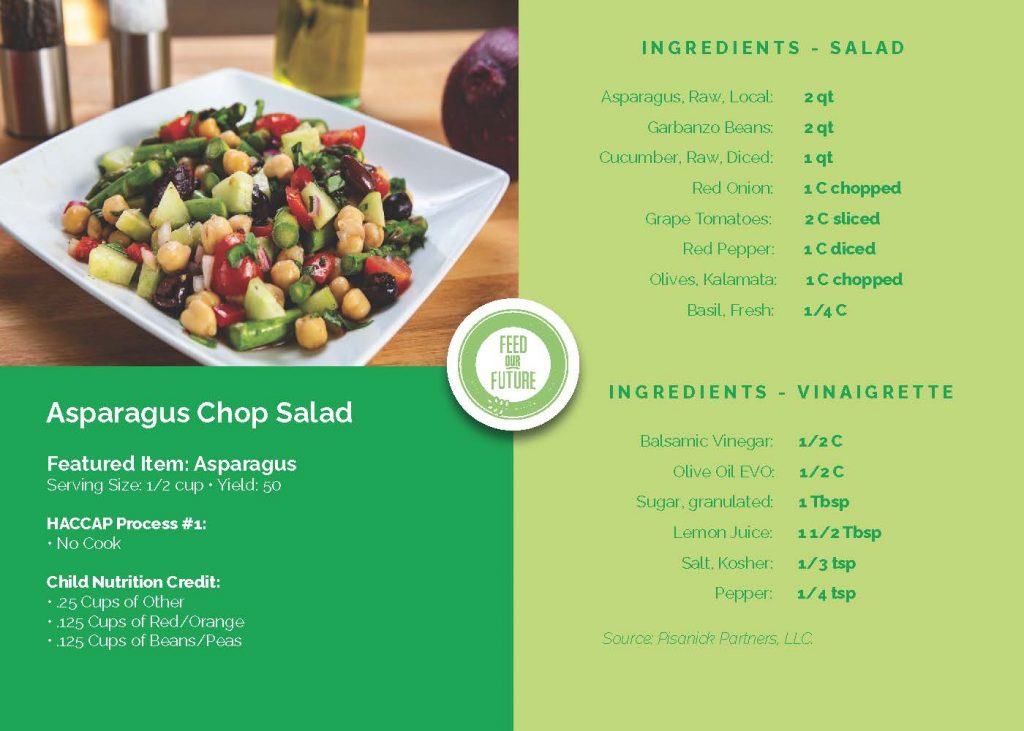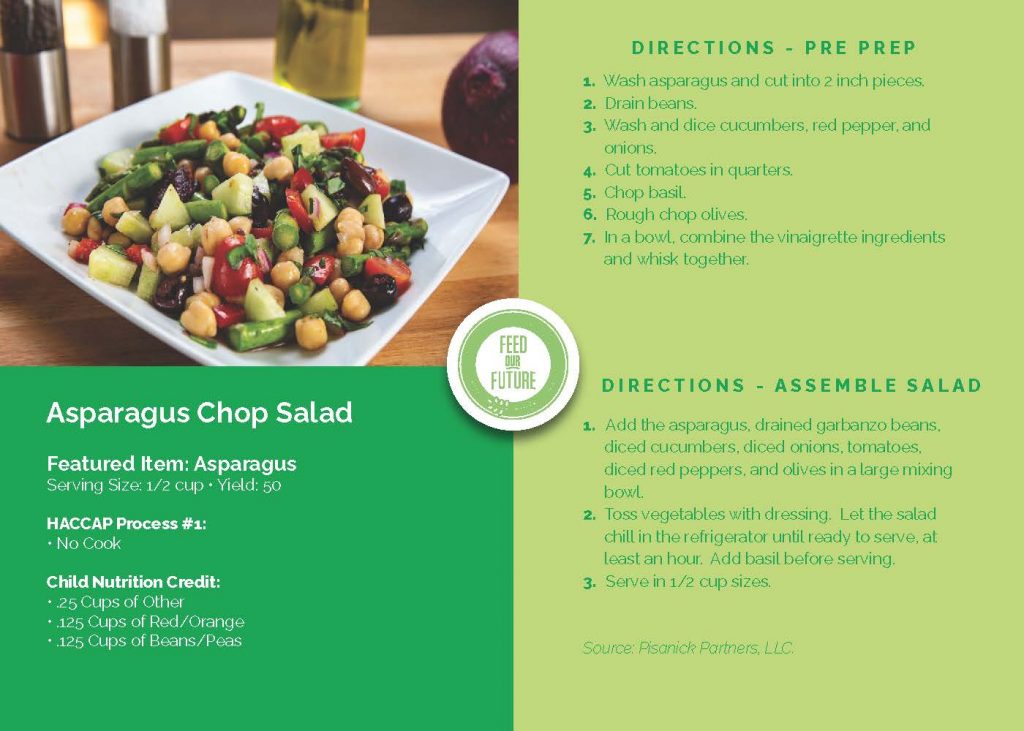 Make this dish. Make an impact. When you choose to buy, prepare, and eat fresh, local foods, it's better for you and your community! Download our Asparagus Chop Salad recipe today. Cook and share with #feedourfutureohio.
Ingredients – Salad
2 quarts local asparagus, chopped
2 quarts garbanzo beans
1 quart cucumbers, sliced and quartered
1 cup red onion, chopped
2 cups grape tomatoes, sliced
1 cup red pepper, diced
1 cup kalamata olives, chopped
1/4 cup fresh basil, chopped
Ingredients – Dressing
1/2 cup balsamic vinegar
1/2 cup olive oil
1 tablespoon sugar
1 1/2 tablespoon lemon juice
1/3 teaspoon salt
1/4 teaspoon black pepper
Directions – Pre Prep
Wash asparagus and cut into 2 inch pieces.
Drain beans.
Wash and dice cucumbers, red pepper, and onion.
Cut tomatoes into quarters.
Chop basil.
Rough chop olives.
In a bowl, combine dressing ingredients. Whisk.
Directions – Make Salad
Add the asparagus, drained garbanzo beans, diced cucumbers, tomatoes, diced red peppers, and olives into a large mixing bowl.
Toss vegetables with dressing. Let the salad chill in the refrigerator until ready to serve, at least 1 hour.
Add basil before serving.
Source: Pisanick Partners, LLC