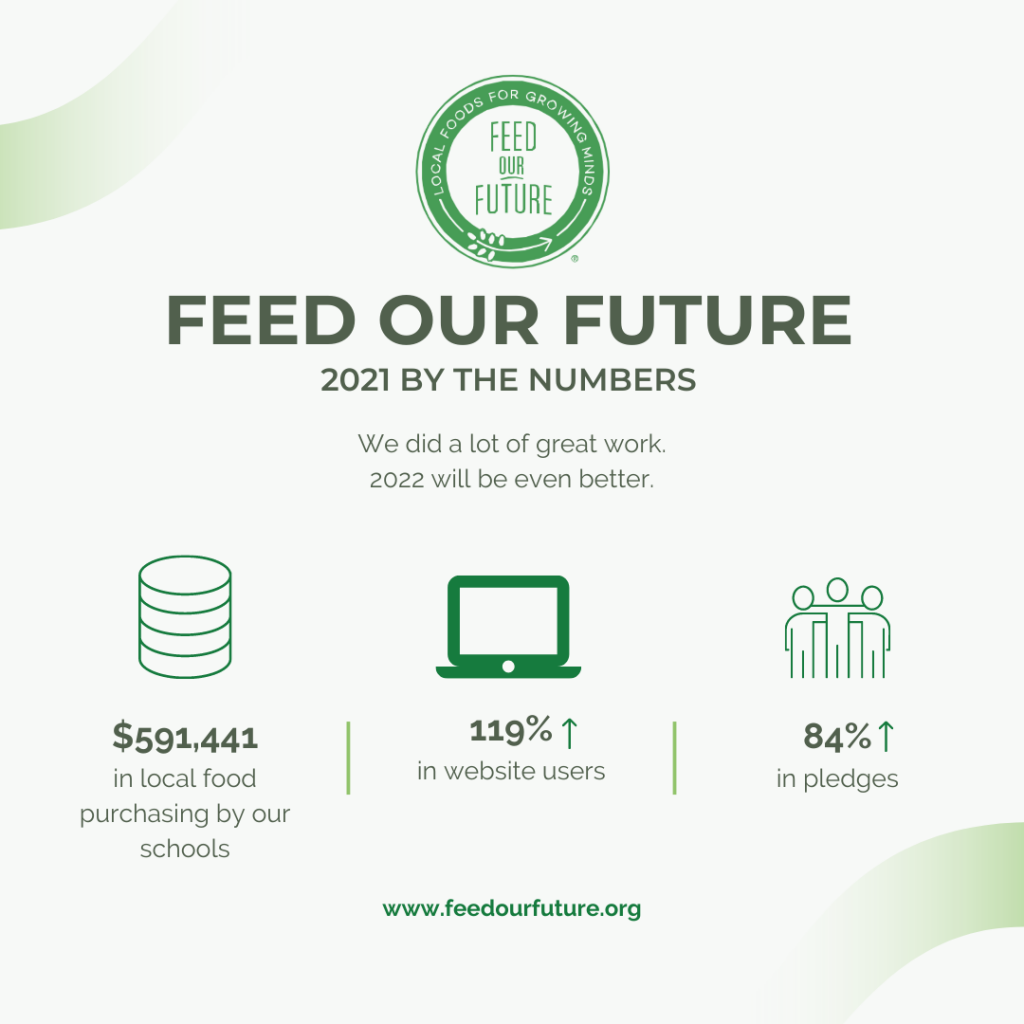 Despite a pandemic, we still made farm to school happen in 2021. It wasn't perfect. It was definitely unpredictable. But most of all, it happened. Thanks to the hard work of so so many people, all with the goal to make sure that kids got fed, were engaged, and that we as a community supported in any way we could.
Some of our best success:
Over half a million dollars was invested in the local food system. That money, spent by a committed group of schools and foodservice directors, went to small and medium sized food producers and businesses and regional food hubs. Most importantly, that healthy, nutritious food went onto trays and fueled the mouths and minds of our youth.
Our resources matter. We spent 2021 ensuring that we remain the trusted farm to school resource for our community. That meant taking a keen eye to our messages and our resources on our website and ensuring that information is a accessible as possible.
It takes a village. Farm to school does not happen without commitment. No matter the commitment, this work does not happen alone. Taking the pledge is step one in that commitment and 2021 gave us the opportunity to welcome new folks to our work.
We did a lot of great work in 2021. 2022 promises to be even better.